Beauty by Lidiya provides professional high quality beauty, massage or permanent hair removal treatments in the comfort of your own home - women only.
Treatments are available within 8 miles of St Albans: 
At present this includes: St Albans, Hatfield, Harpenden, London Colney,  Radlett, Hemel Hempstead,
Welwyn Garden City, Wheathampstead, Sandridge, Kings Langley, Park Street, Abbots Langley, Bricket Wood, Brookmans Park, Colney Heath, Markyate, Park Street, Redbourn, Shenley, Caddington, Leverstock Green
---
Lidiya is a trained and qualified  beauty therapist with 17 years experience in taking care of her clients.  
Lidiya has a warm personality which is the right balance of professional yet friendly. 
She prides herself in high quality treatments and products and has a long and growing list of happy clients. 
See what people say about their treatments with Lidiya.
Click here to read more about Lidiya.
---
---
Out of working hours available on request with 20% increase on the price or flat rate of £10 whatever is more
---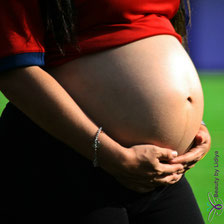 Treat your body to the extra support it needs to continue the amazing work it's doing to nourish and support the growth of your baby. 
Pregnancy is the most special time in any women's life. Why you don't make the last months of your pregnancy even more special by choosing to treat yourself to a pregnancy massage or any of the following pamper treatments?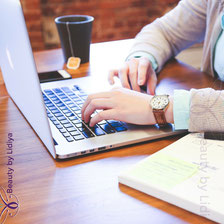 De-stress from the demands of your work by treating yourself to treatments which make a difference, help restore your energy and vitality. 

Relaxation is essential for you to achieve peak performance in your working life, let Lidiya help you relax deeper so you bounce back to yourself.
Choose from a variety of treatments by clicking any of the options below:
---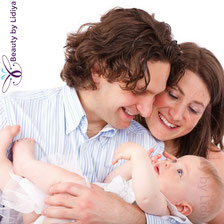 Parenting is one of the highest stress roles on the planet! How to handle feeding, choosing a sleep training method, or even deciding where the child is going to sleep (bed share or crib) are all examples of stressors facing new parents.As the child grows, discipline becomes another source of stress.
Let Lidiya help you be more relaxed and calm, and de-stress and give you time back for yourself. 
---
"I'm in my 40's so have been treated by many different therapists: in salons, hotels and via mobile over the years.
It's no exaggeration to say Lidiya is far and away the best beauty therapist I've ever had treatments from. She can turn her hand equally expertly to everything from massages to facials and lashes & nails.
Her shellac manicures easily last me 2 weeks + and I would never trust anyone else now with my brows.
Above all she's honest, punctual and a really lovely lady too. 5+ 🌟! Don't go anywhere else"
Katharine Riordan, Hemel Hampstead
"Lidiya is a warm person and really cares about giving you an amazing beauty treatment experience. She is also very professional, the rose facial I had was an amazing blend of expert care with skill and my friends had the massage and were also delighted. I totally switched off and was transported to a blissful relaxed slumber. Totally recommend the Pamper party session & having some friends over to enjoy it with!"
Varsha Sanderson, St. Albans
"I am so happy with my summer holiday nails! Lidiya is absolutely lovely, very professional and the quality of the products she uses is better than anywhere else that I've experienced locally. Thank you! 
☀️😎
😘💅🏼"
Sarah Marshall. London Colney
"Lidiya recently came and did a pamper day for myself and 5 friends (incl. of babies). We had been highly recommended her services and we were not disappointed. The day was amazingly relaxing and much needed for all of us after welcoming our bundles of joy into the world. Lidiya is really friendly, professional and skilled in all the services she offers. Since the day, many of my friends and I have booked Lidiya again for further treatments and continue to be impressed. My nails have never looked better!"
Claire Wallis, St. Albans
"Lidiya Dimitrova didn't get the chance to say big 'thank you for the lovely and rapid job you've done! Extremely happy, have recommended you at work as well.
Thanks a million 
"
Dani Nagy, Park Street
"If anyone is looking for a beauty therapist, I cannot recommend Lidiya Dimitrova highly enough.
Thanks Lidiya for this evening xx"
Sarah Calogero, St. Albans
"Lidiya came out to see me today after a desperate plea to help me destress - she sat with me for an hour and talked to me all about what was bothering me, how I am affected, she then gave me loads of tips to help me stay on top of stress but also how to help my posture, ways in which I should be working in my office etc - then gave me the most amazing full body massage! I can't recommend her highly enough."
Hannah Knight, St Albans
" Lidiya Dimitrova - blazing a trail with her beauty business. She's certainly great at what she does and I can't recommend her enough to pop round with her magic treatments! And she has beautiful gift vouchers if you want to treat someone."
Clare Suttie, St. Albans
"Amazing job with my brows Lidiya, thank you I am so pleased. Thanks for taking the time to really listen to what I wanted. Will highly recommend you to everyone.
🌟
🌟
🌟
🌟
"
Emily Spencer, St. Albans
"Hi ladies, I really feel I must make a recommendation for the lovely Lidiya Dimitrova.
Who quite literally, came to my rescue today for waxing.
Lidiya is lovely, she is very fast and uses the best products! I usually look like a plucked chicken and am sore/bruised, I had none of this today. I'm a Beauty Therapist myself and honestly cannot recommend her enough! "
Jennie Louise, Watford
"Amazing treatments. Fabulous prices.
I've been a beauty therapist myself for 14 years. I now teach & run my own business. I had individual lash extensions, shellac on my toes & callus peel. I was very impressed with all my treatments on the day & am still very happy with the results weeks later.
Can't wait to come over for more treatments soon. Big thumbs up from me 👍🏼👍🏼"
Kirsten Desai, Luton
"

Lidiya Dimitrova

 thank you so much for coming to my place at short notice to fix my peeling gel nails! You saved the day. Pretty orange Shellac nails. 
😊

 https://www.facebook.com/mobilebeautybylidiya/"
Shahnaz Walford, Hemel Hempstead
"I'm a new client and So so happy with the quality of treatment, skill and attention to detail. Lidiya Dimitrova took her time and was such a natural friendly therapist. I have already made my next appointment, which I'm already excited for. Thank you"
Angela Wallace, Hemel Hempstead
"Best lady ever ...thank you for today 
😊
"
Francesca Kershaw, St. Albans
"Was feeling down and needed a "pick me up" contacted Lidiya on the off chance and she booked me in for shellac nails, an eye brow thread and eye lash tint. She ...provided an excellent service was highly professional and knowledgeable. Would recommend and will be sure to use her services again. Thank you Lidiya."
Katie Morales, Welwyn Garden City