Choosing your pamper place is so hard sometimes we all making mistakes by not knowing what is right and what is wrong, because the standards should be exactly the same for the hole Beauty industry, but however the reality is different. The competition is way too much, the demand for the beauty is way too big, but at the end of the day the Beauty is a pleasure and relaxation and we all need to make sure it does not turn into a pain treatment!!! 
How we are choosing our beauty treatments??? 5 simple things draw us to a beauty place and I can show you even then how it might get wrong and what you should be aware of, so you enjoying your pampers every time without fail. 
1. Hygiene, reputation or recommendation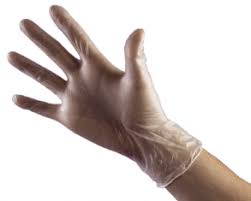 One of the things which will attract you to walk in to a spa, clinic or a salon, book online an appointment, or even call to our beauty therapist, (if they work as a mobile beauty therapist) is the hygeine!
Hygiene -Please look for hygiene! Always!
If you had ever waxing from therapist not using gloves - you risking seriously your health by exposing yourself to a blood treatment without protection. How about, if the therapist got a little cut on her skin and transfer nasty disease all day today to all her lovely clients while putting herself in a biggest risk?
How about, if this keeps going for few days, few weeks, few months...???
Would you let blood samples be taken in the hospital, if the nurse has no gloves on?
I hope that makes you think next time you choosing your beauty treatments place ;)
Reputation and recommendation - It's always a good thing to read reviews online or asking a friend or family member about the best in the area and been on a safe side. But never forget to look at the hygiene yourself or just follow your instincts, so you enjoy your pamper and relaxation.
Don't forget the recommendations are not usually from another professional therapist, so keep your eyes open. Your friends might not be aware of these 5 mistakes they could make themselves... I know - tricky ;)
2. Insurance and training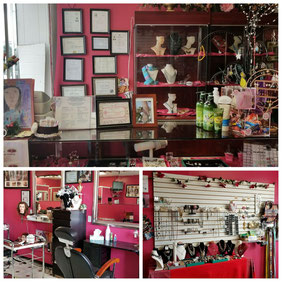 If you choose to go to the salon , spa or a clinic - look for clearly displayed certificates on the therapists doing your services.
Always a peace of mind, what they are qualified in and are they doing treatments they shouldn't do, not been qualified in or even charging you more for a very high experienced in the industry, but on certificate they just finished their training course ;)
If you choose to book an appointment online - look for well established insurance company. The insurance company is your garantee that this spa, salon or mobile therapist is qualified. I did saw this case scenario, as well - displayed logo of insurance company, but not registered at all ;) Cheeky, isn't it?
If you are still concerned, please call the insurance company and double check with them.
 If something goes wrong with your treatment, you have no one to blame to - it's your fault !!! Why you are risking your own health then, when all you want is to be pampered and looked after ????
3. Patch tests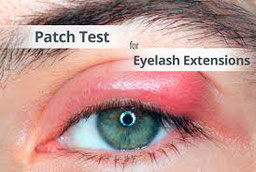 So where to start with that really???
I don't get the point YOU, as a client not taking a simple coution for your own health. Our body change, our therapists are using different chemical products on such a  delicate area of your body and you still wants your lashes, brows or hair done -  NOW!!! 
I can see this more and more often these days. I do seriously got at lest 3-4 phone calls, emails every single day from people want to do their lashes without patch test to be done upfront and they still do them by therapists not care about their clients HEALTH, but their clients MONEY - shocking to me !!!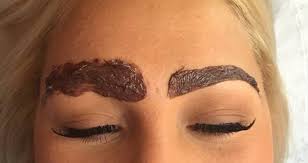 Do you know, that you have to have a patch test every 6 months, even if you have done your treatments in the same salon before, but not been there for a while??? Do you know, that you have to inform your therapist, if you are under medications, medical treatments, pregnancy, resent surgery, resent broken bone??? 
Same thing really applies for all tints: brows or lashes, even for your hair. 
But where comes to aesthetics or clients comfort - O M G deff another blog is coming shortly ...
And again, don't forget it is your choice how you want to look ;)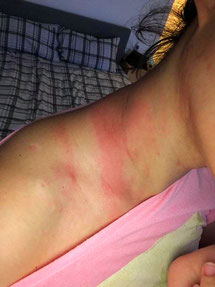 While I was writing this blog, I saw something in the social media (ask for permission of course to use this photos), which make me come back and add this for you all to be even more careful, when you want to use products on your own at home. 
Have you ever tinted your hair at home with a kit bought from the local supermarket? How about a night out and not having time for lash extensions and stick on some strip lashes bought from the same local supermarket ;)
Do you know you have to do same patch test yourself, as in the salon and it's on most instructions with a small print, of course.
Well, that's what it might happen. The lady on the picture wasn't allergic 5-6 years ago, but unlucky - she did react this time. Who gonna think home product might be harmful ...
Poor lady, I hope she recovers quickly.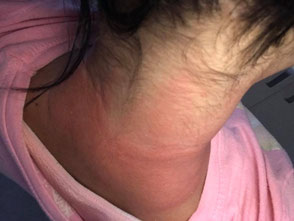 4. Upfront Consultation
Your therapist need to know you a little bit.
It's more important than you think. Not only you are sharing your details in case you need to be contacted,if running late or being up to date with all the promotions, discounts or events, but also to make sure you will be safe for the treatments they might be giving you. 
Beauty therapists are not Doctors, but they deal with your body parts and they should be aware of your personal health, so they can adapt your expectation with your current needs. 
By putting your signature on the consultation card and have a little chat you are actually secure your safety and more pleasant treatment.
The good therapist always will adapt the treatment and make sure you are comfortable enough, whatever the reason is - been too stressed at work last couple of days, couldn't sleep properly, been too hot during the summer holiday and maybe sunburned a little bit - the bond with your therapist and talking to is the key to be safe and relaxed and pampered by your own personal needs.
5. Aftercare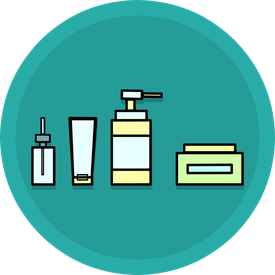 How do you judge if you're going to a good place or not?  It's a good place to go back to if you receive after care every time, even you are having the same treatment for years with them.
You always have peace of mind if you are being taken care of.  If your mobile beauty therapist offers reminders, in our busy lives this helpful.
 Don't be scared when products has been recommended. I know, some therapists can be a bit pushy to sell their products, because they are taking commissions for their sales, but some will make sure you know how to look after yourself and you can prolong the professional treatment you just spend your money and time for and enjoy it in a long term.
These are who actually care for you. The market is overflowing with products, with companies and sales, but the best would be, if you choose to use professional products for home care from the professional brand you just choose to use and treat yourself in the salon.
Most of the products have little samples to try before to buy.  Use them! Ask for them!
Beauty is about trying and feeling, enjoying and the experience.
Make sure you are spending your time and money to the right places and therapists and never risk your own health and well being.  Enjoy your pampering every time.
If you liked this article, please feel free to share it, others may find it of value too!  Spread the love, wellbeing and beauty!
Leave your comment below:
This blog was written by Lidiya Dimitrova, Beauty Therapist, Beauty Accessor and owner of "Mobile Beauty by Lidiya". She arrives in UK from Bulgaria in 2006 and start studding and working in the beauty industry ever since in London and St. Albans. Her other background educations are Maths, German language and 2 teaching degrees from Bulgaria, but she decide to start a new journey and to develop everything from scratch in UK and she attend in any training courses she come across and found interesting, which makes her experience in Beauty develope in so many different areas. Since 2016 she set up her own "Mobile beauty by Lidiya" business and now she works in St. Albans and the surrounding Hertfordshire area offering high quality beauty and massage treatments in the comfort of her clients homes. In the mean time, she qualified as a Beauty Accessor in 2017 and now she works on several new projects, while keep pampering her lovely clients. 
You can contact on her email, Facebook, Tweeter or Instagram.
5 основни грешки, които правим при избора си на салон за разкрасителни и релаксиращи процедури
Понякога е толкова трудно да изберем салона, в който да отидем и да се разкрасим, да починем от забързаното ежедневие, да се отпуснем и да релаксираме. Просто не знаем на кого да се доверим, защото не сме специалисти в тази сфера и се доверяваме в ръцете на козметици, маникюристи, фризйори и т.н. понякога просто минавайки покрай витрината. А защо не и разкрасителни и релаксиращи процедури във вашият дом? Стандарта на работа и изискванията би трябвало да са еднакви навсякаде, но уви реалността е съвсем различна. 
Написах този блог, за да ви помогна да се ориентирате и да се наслаждавате с удовоствие всеки път, когато решите да си запишете час по телефон, онлайн или се доверите на приятелка, останала доволна. Не забравяйте, че тя също едва ли се е замислила за това, на което аз искам да ви обърна внимание като професионалист.
1. Хигиена, репутация или препоръка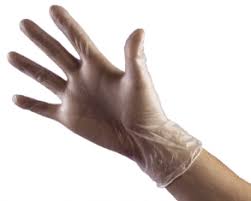 Хигиена - Имали ли сте някога кола маска и козметичката не е използвала ръкавици по време на процедурата? Замисляли ли сте се, че това е процедура, при която може да се докоснете и до кръв? А когато козметичката не предпазва нито вас, нито себе си и се среща с толкова много хора на ден на работното си място дни наред, седмици, месеци... А ще разрешите ли да ви вземат кръв в болницата от сестра не носеща предпазни ръкавици??? 
Надявам се следващият път да се замислите над елементарната хигиена на този салон, на тази козметичка и дали искате да изложите здварето си на риск.
Репутация  или препоръка - винаги е хубаво да намерите коментари в интернет, да попитате приятел или роднина, но не забравяйте, че те не са специалисти, също както и вие и те също едва ли са наясно със стандартите на професионална работа по салоните. Проверете сами хигиената и работата и се доверете на инстинктите си. А защо не да се върнете към моят блог и да го прочетете отново моите съвети? ;)
2. Работна застраховка и квалификации за обучение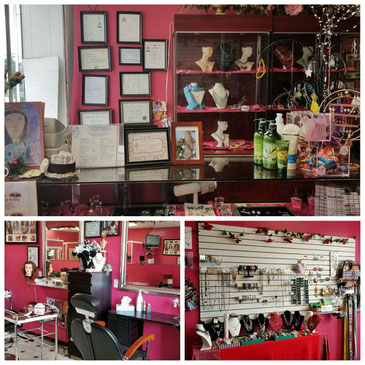 Когато посещавате салон, винаги четете сертификатите и квалификациите на работещите там окачени по стените ( те задължително трябва да са изложени).
Това е важно, защото има вероятност да ви вземат пари за процедура, на която служителят е току що обучен, а го водят високо квалифициран. А ако дори не е посещавал обучение??? 
Ако решите да си направите записване онлайн - погледнете дали има лого на застрахователната им компания. Дори и да има лого и вие пак да се съмнявате, може да звъннете и да попитате ( и това съм виждала - откраднато лого). 
Разберете, че ако нещо се обърка, вие ще сте единствените виновници да се доверите на този "професионалист". 
Защо рискувате собственото си здраве и в желанието си да се разкрасите или да релаксирате може да превърнете живота си в ходене по лекари и болка??? Изобщо няма да ви споменавам за естетическата част на проблема, към който всички сме толкова чувствителни.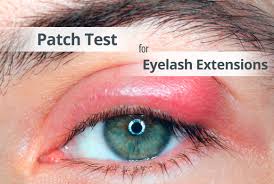 От каде да започна??? 
Не разбирам ВАС, като клиенти, как не се грижите сами за себе си. Тялото ни се променя, козметиците и фризйорите ни също, продуктите, които използват, компаниите производителис менят формулите си... Има толкова много промени около вас и в самите нас, заради които трябва да внимаваме и да се тестваме на всеки 6 месеца дори и да сме посещавали този салон в миналото и сме имали същата процедура преди, но не и през последните 6 месеца.
С някои алергии сме родени, но в повечето случаи алергиите се придобиват в живота ни и не ни дават никакви предопреждения, кога това ще се случи. Това са мементите, в които вие излагаме собственото си ЗДРАВЕ на огромен риск.
Аз сериозно получавам по 3-4 обаждания или  и-мейли от хора искащи да прескочат тестовете си за алергия и да получат така мечтаната процедура ДНЕС и на всяка цена. Дори и застрахователните компании не приемат вече писмени откази от тестове за алергии. 
Знаете ли също така, че трябва да информирате професионалистите за всичко, което се случва с вашето тяло - бременност, заболяване, вземане на лекарства, счупвания на кости или операции в последните 6 месеца???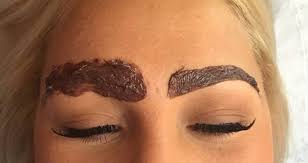 Тестовете за алергия са задължителни за боядисване на мигли, вежди, коса, за поставяне на мигли косъм по косъм и изобщо навсякаде, където се използват химични препарати, бои и лепила.
Но, ако говорим за естетическата страна на процедурите - направо не знам от къде да започна ... Със сигурност ще напиша блог и по тази тема, че положението от страшно, се превръща в трагично...
И така, запомнете - изборът е само и единствено ВАШ как искате да изглеждате и се чувствате!!!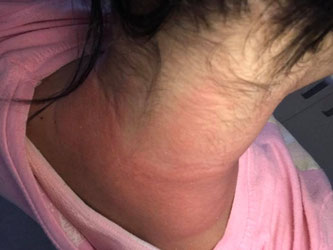 Докато пишех този блог ми попадна пост в социалната мрежа на млада майка, която още кърми детенцето си и е решила да се разкраси в домашни условия. До тук всичко добре, но не си е направила тест за алергия към боята и това е резултата на снимките.
Наистина бях забравила да спомена и за този вид процедури, които си правим вкъщи сами. И да уточня, че жената за последно се е боядисвала преди 5-6 години и не е имала никакви проблеми.
В домашни условия тестовете за алергии са също толкова важни, колкото и в салона и отново, ако не спазваме тестовете за алергия, които са в упътването или на опаковката с малък шрифт - тогава отнво можем да се сърдим еиндствено и само на себе си. И тогава отново нямаме на кой да се оплачем и отново излагаме на сериозен риск собственото си здраве. Не правете тази грешка! 
Наистина и пожелавам скорошно възстановяване и от тук насетне само приятни процедури в къщи или в салон.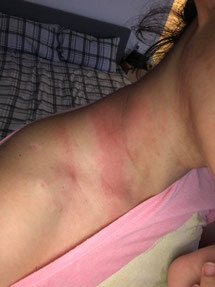 А какво ще кавете за миглите "стрип", които си лепите само за вечерта??? 
Колко от вас си направиха тест за чувствителност към лепилото???
Предварителна консултация и попълване на клиентска карта
Специалистът, който се грижи за вас трябва да ви опознае. Това не е губене на времето ви или може би си мислите, че ви се меси в личното пространство? Това дори не е и с чиста маркетингова цел (не казвам, че и това го няма), но я си представете, че ви стане лошо по време на процедура, ами ако закъснявате и се опитват да ви потърсят за доуточняване на часа ви с цел коригиране на графика на салона.  
От друга страна, чашият подпис е и вашата гаранция и застраховка. Валиден документ, с който можете да си търсите правата!!!
Това е също и вашата гаранция за най-добър резултат от разкрасителните или релаксиращи процедури.
Хората работещи в сферата на красотата не са лекари, но те носят не по-малкао отговорност за вашето здраве. 
Всеки добър професионалист ще се съобрази с това как се чувствате в момента, дали сте имали стрес в къщи или на работното място, дали имате лека настинка или нещо по-сериозно. Ние сме хора и имаме и чувства, и емоции, които влияят на нашето тяло. Консултацията и разговора с човекът, който ще се грижи днес за вас е важен всеки път и връзката създадена с времето между вас е гаранция за отличен резултат.
Препоръки след процедурите и грижа в къщи
Как ще разпознаете специалистът, който иска да се грижи за вас от този, който иска да ви вземе парите и да посрещне следващият???
Ми много е просто. Препоръките за грижа в къщи, продуктите и това колко често трябва да се поддържате при специалист, за да сте в добра форма и да постигнете мечтаният резултат са много важен фактор.
Да знам, има едни такива нахални, които само се опитват да ви продават това и онова, защото получават комисион от продажбите към заплатата си в края на месеца. Но има и такива, които искат да ви накарат да се чувствате добре.
Напомняне на това, което е добро за нас - никога не е излишно!
Понякога дори е и досадно, че се виждате със същият специалист и той пак ви ги говори същите неща, но пък се замислете, че този човек иска да е сигурен, че вие наистина сте информиран и че наистина се грижи за вас.
Повече от продуктите за домашна употреба имат малки тестери, които може да изпробвате, преди да закупите. Попитайте и сами дали не разполагат с такива. Няма нищо лошо в това.
Козметичните кремове са пробване, усещане и удоволствие.
Внимавайте къде и на какви специалисти си давате парите и губите ценното си време. Никога не рискувайте собственото си здраве и благоденствие в бързината на ежедневието си. По-важно от здравето ни няма. 
И не забравяйте красотата е удоволствие, а не болка.
Ако този блог ви е хареса и ви е бил полезен, моля споделете го, може да е от полза и на някой друг!
Наишете коментар: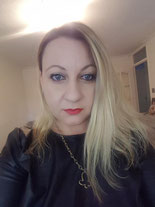 Този блог е написан от Лидия Димитрова, Специалист по красота, Изпитващ и проверяващ в сферата на красотата и собственик на "Mobile Beauty by Lidiya" Тя пристига в Англия през 2006 и учи и работи в сферата на красотата  в Лондон и  Сейнт Албанс. Завършва Математическа гимназия и немският език през 2000 и след това две педагогики  (Английска филология и Начална и предучилищна педагогика), от окоито има само няколко години. От както е в Англия, тя се развива в областта на красотата като посещава множество различни обучения. Като мобилен козметик започва през 2016 като предлага високо качествени релаксиращи и козметични процедури на клиентите си в комфорта и уюта на собствените им домове. В някои от салоните, в които работи тя също и обучава новите си колеги. Така и идва и идеята да съчетае незавършените си педагигики от България и развие това, с което се занимава в Англия в момента.  Така завършва оразование и за Изпитващ и проверяващ в сферата на красотата през 2017. Сега работи над множество нови проекти, като продължава да радва редовните си клиенти.
Можете да се свържете с нея в социалната мрежа или на и-мейл , Facebook, Tweeter или Instagram.