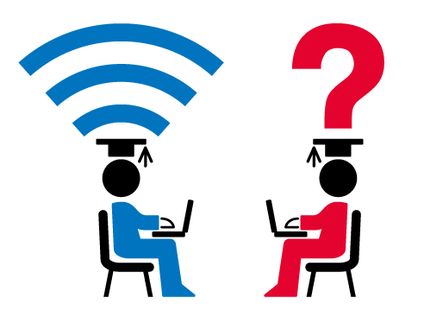 Welcome to my Blog and I want you to feel proud of yourself straight away looking into this problem, same as me.
Have you ever though beauty online courses sounds a bit strange and a bit too quick, too easy, too expensive and they promised too much, but under deliver quality, health and safety, customer service and practice, so no confidence ether???
What is the reality with the online beauty courses at the moment. You find an advert for a quick one day or even half day course, where they can charge around £200 to £300+ even more for an example eyelash extension online course with relevant qualification and kit included to start up with. Sometimes kits are separate big amount to add to the cost. Always basic courses are not enough and you need to invest in more advanced and more and never ending spending, but still no idea how to earn money after. Never ending spending roller coaster, isn't it?
Every single person decided to learn beauty in any kind got the passion for it. This is the main reason they always going into this industry, but reality hit them not long after. They spend their hard earned money, most of the time they are even borrowed or on credit card and after a very short period of time they had been left on their own to "practice" their skills on "friends and family" and to come back with pictures of their key studies for a certificate. And that's how everything wrong starting.... They had been left without supervision, without to have who to ask, if not sure what to do. How about poor friends and family - they beg for their help, support and understanding. They have no idea about performing safety allergy patch test upfront, they struggle even arrange best time for their treatment suiting both sides. Very often friends and family want to help, but do not understand how they letting you down by arranging something else instead of your pamper. How they hurt you with that and how this leads from all the passion in the beginning to all the frustration and struggle later on. Eventually you manage to practice to few people and to make few pictures and present as your key study and you get your certificate, so now what??? How do you start your own business, how do you apply for a job, how to make a CV, how to build confidence, if you haven't got who to ask for help? You simply wast all your time, effort and deffenatly your passion by now. This is the reality on online beauty courses and I always though it's wrong on any level. I had so many of my own clients saying that they also done in the passed some beauty courses and how this was the biggest disappointment after, when they realised they don't know what to do with them. I met lots of men supporting their wifes and encouraging them to go on online beauty course and how all the arguments in the family later on ends with " do you remember when I spend all of that money  for the online lash course and you never done anything with it". That's so sad.
I want to change all of that and I want to do it now. In the time when everyone need change of career, when everyone need to fit job from home or around kids, when this passion might be the way forward for their own susses and happiness to fit into the "new normal".
I always though online is the way forward. I always though that convenient time is so important. I always believed that quality, health and safety and customer service, professional and safe is something never should be compromised with. But how to create all of this under one online course? How to build confidence and how to make the most out of your skills, passion and build lovely clients when all you have got is one certificate and lots of products and no one around to ask?
I make that online course with a difference, where I help to bring the most out of your previous experience, build your confidence, guide you through the process of finding clients, make your accountancy, find the right products and companies to work with and all of that around your family, around your lifestyle and as much time you can spend as you like. Why do I do that? Because I done the same thing 4 years ago. After 10 years renting spaces in salons, working for agencies and  full time salons jobs, as a single parent with no family around to help - I want to help others now, when they most need it to do the same.
All you need is to stay positive, to follow your dreams and to bring all of your passion into real money, into real business and into real future and new beginning. I will help you build all around business from the skills and confidence, to the products, all insurances and health and safety, accountancy, managing and finding clients, how to keep them and how to grow them. I use my own over 14 years experience, knowledge of over 32 qualifications, my maths background and my 2 unfinished teaching university degrees, but with an UK assessor course. I simply doesn't fit - neater in the working hours in the beauty industry, neater, as a single parent on a child in school age, but I want to show you that this is not always a bad thing. I done it and now I want to help you, so you can do it too.  I created individual plan and one to one online supportive step by step course with a difference. 
Why do I think this is what the industry needs and why now? Simply because I believe that we are all the same, but different. I customise my treatments always to make the most out of my experience and to match the natural beauty on my clients, but also to match their expectations. That's exactly what I want to do in training further and support other colleagues and therapists. We all go through basic knollage learning process in different colleagues, short or long courses, online or in a small groups. But we don't all get the same information, the same support or we simply do not have the same ability to absorb information. Some people learn quicker than others, some need more practice than others. Because I believe that passing experience from more experienced and taking their time to bring the best out of you is what is missing in beauty at the moment. It's all about taking your money and get new people in. That's not the right way and I want to change it. And simply because I reach a point where I am ready to give and support others and with all I know.
If that sounds might be something for you - please fill my Application Form and lets start our journey together:  
---
---